Active

Singing Swiftly: Voice (Grades 8-12)

This session is fully registered.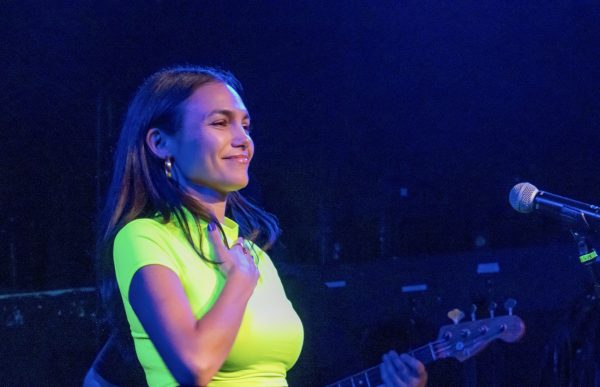 Thursdays
October 5, 2023 - December 14, 2023




3:10 pm - 4:05 pm
Do you want to learn how to sing like Taylor Swift? Now is your chance! FPAS is excited to announce that Ada Pasternak is joining the FPAS Team! Ada Pasternak is an award-winning musician who discovered her ability of songwriting at Berklee College of Music. Ada's music has been featured on Netflix, Hallmark, and has been heard by millions on Spotify and YouTube. She will be teaching a voice class called "Singing Swiftly" where you too can learn to sing, nurture your talent, express yourself through music through a variety of musical genres. Don't worry if you've never sung before; no prior experience is required to join "Singing Swiftly." The course culminates in an exciting showcase opportunity on December 14th, providing a stage for students to share their musical achievements with an audience. Join "Singing Swiftly" and embark on a journey of musical discovery and self-expression!
October 5th – December 14 (no class on Oct. 26 & Nov. 23)
Address:
1899 Bronson Rd.
,
Fairfield
,
Connecticut
,
06824
,
United States